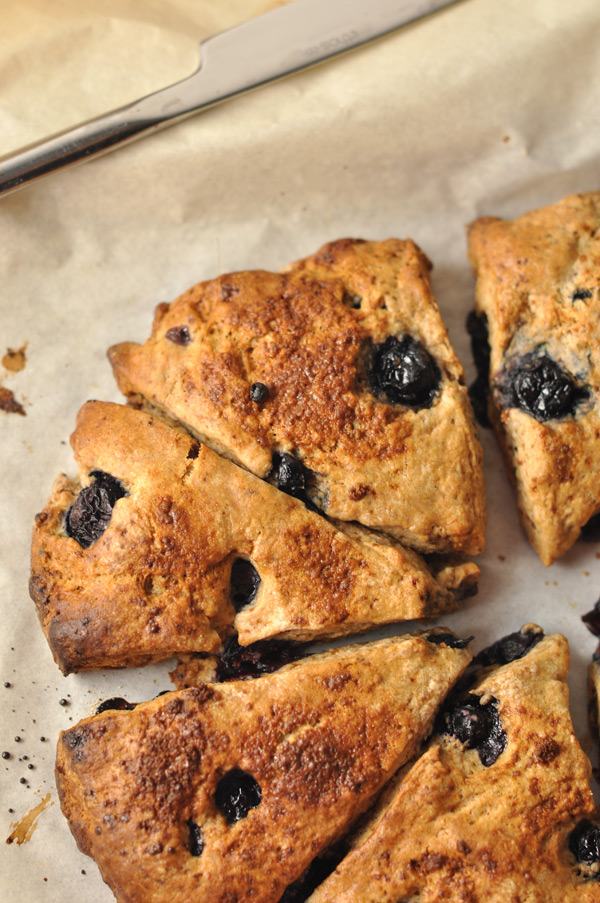 I got my British Citizenship last week after 7 years, which means we're celebrating with scones! These aren't your typical British scones but they are delicious. They're made with spelt flour and speckled with blueberries. I actually made two versions of these, the first used butter and the second I used coconut oil instead of butter and I liked the second version much better. If you live in a warm climate just make sure the coconut oil is solidified by putting it in the fridge. It needs to be solid otherwise it will change the texture of the batter and the recipe might not work.
Seven years ago when I was leaving Aussie soil, I never would have imagined that I'd still be living here and become a British citizen. It's kind of crazy but I'm very grateful to be a citizen of two countries that have both given me so much. The most exciting thing is that I never have to do a British visa application again. Those of you who have been through the process will know it's definitely something worth celebrating. I got a little excited and ate more scones than I wish to share over a two day period. Remember I made two batches!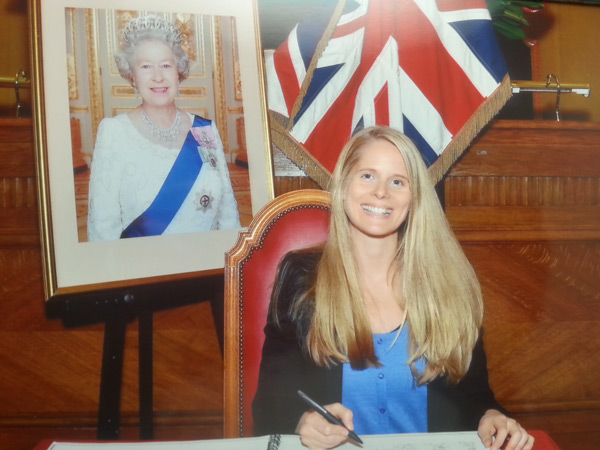 Grab a scone and a warming cup of tea and you'll have yourself a delicious British inspired afternoon tea. Traditional afternoon tea is wonderful as well but this is a healthier version that is equally delicious.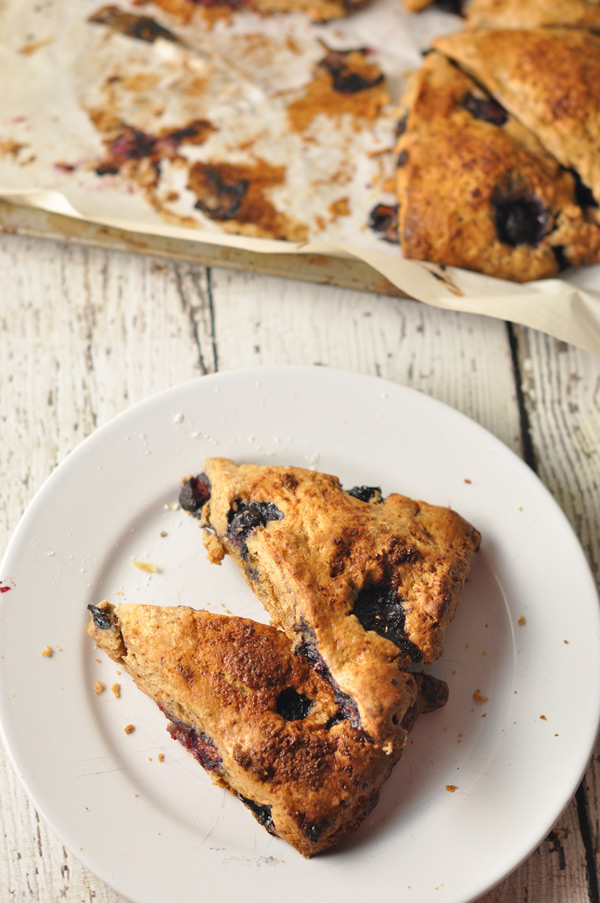 Blueberry Scones
Ingredients
2 cups spelt flour (white or whole wheat)
½ teaspoon pink/rock salt
1 tablespoon baking powder
1 teaspoon cinnamon
¼ cup coconut sugar
½ cup cold coconut oil (if melted put in fridge until solidified)
½ cup + 2 tablespoons almond milk
¾ cup blueberries
Directions
Preheat oven to 200 degrees Celsius or 400 degrees Fahrenheit
Add flour, salt, sugar, baking powder and cinnamon to mixing bowl
Add solidified (cold) coconut oil gradually until you have a crumbly mixture
Add milk gradually until combined
Fold in blueberries
Flour your counter top and place dough mixture on counter top. Sprinkle a little flour over the top and shape into a rectangle about ½ inch thick
Cut into 8 pieces and place on a baking paper lined tray
Using a pastry brush, paint over the top of the scones with almond milk. Sprinkle each scone with a little extra coconut sugar to give it colour and crunch when cooked
Bake for 20 minutes or until golden
Leave to cool and then remove from tray