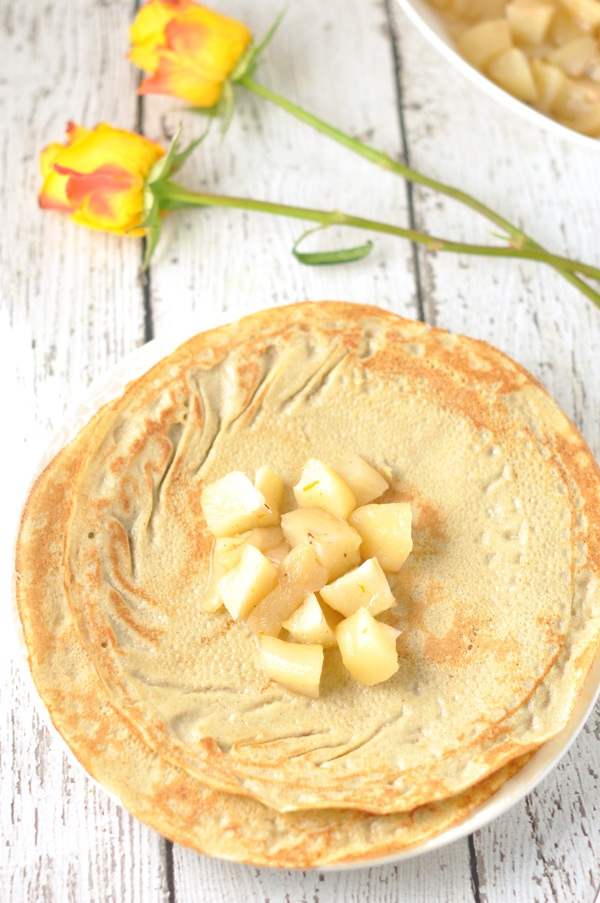 I hope your 2015 has got off to a great start! I spent January in Australia and while I planned to work on some recipes, the beach and sunshine were calling my name! I pretty much gorged myself on tropical fruit. The mangoes are so amazingly delicious and no day was complete without eating at least two!
When the year came to an end I was feeling depleted, exhausted and completely in need of a rest. It was a big year for me on so many levels and while I often put on a brave face and smile, the reality was I was struggling. I knew that I needed a proper rest so that I could step into 2015 feeling renewed and creatively inspired. It was absolutely the best medicine.
I realised that if you aren't putting yourself first and topping up your spiritual well so to speak, it's really challenging to provide your best work to the world. We are of the best service to others when we are first and foremost taking care of ourselves.
It was such a pleasure to get back in the kitchen and work on this buckwheat crepe recipe. I've had buckwheat crepes on my mind ever since my mum mentioned them to me a few months ago. They are so versatile and are perfect as both a sweet and savoury option.
Buckwheat is a seed that has a slightly nutty flavour and despite the name, it isn't a wheat at all. For all my gluten free friends out there, you'll love this recipe! It's full of protein and a really great thing to add to your diet. The beauty of the crepe is that it leaves room for the other ingredients to  shine.
Let me tell you, you absolutely don't need a special crepe pan to make these. If you have one, awesome but if you don't just use a non-stick pan that has edges that go up at the sides. The trick is to keep turning the pan so that the batter gets nice and thin and once cooked it becomes slightly crispy and delicious.
I topped these crepes with poached pears but they would be great with berries, apples or chocolate sauce. I'm also planning to use these almost like a wrap and add vegetables/salad for a non-sweet variation.
Once you make the batter you need to leave it in the fridge for a few hours or overnight is even better. Then you're all good to go! These are a perfect weekend treat and much lighter than pancakes so a great option if you want a delicious breakfast that leaves you feeling energised and happy.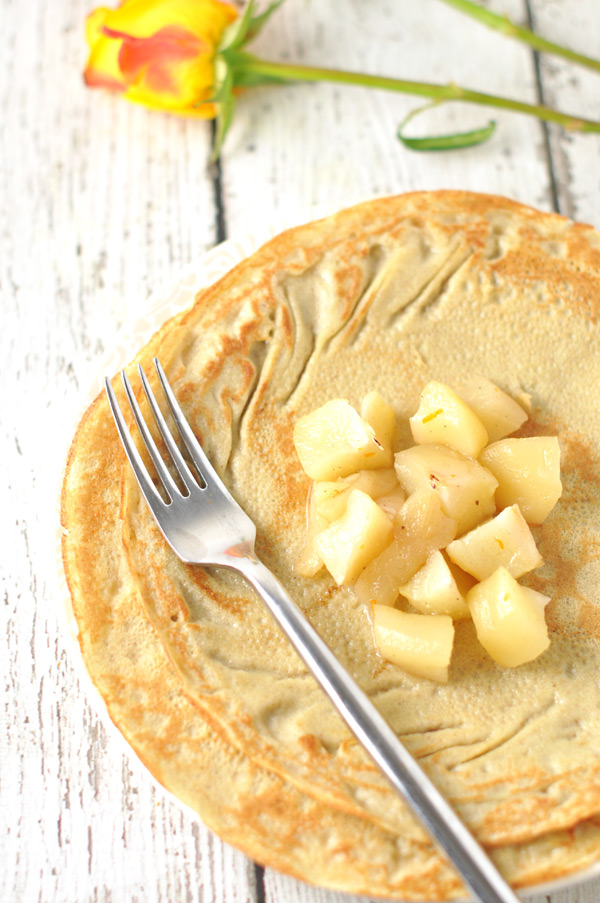 Buckwheat Crepes
Ingredients
1 cup almond milk
1 cup buckwheat flour
Pinch of salt
2 tablespoons water
2 eggs
4 pears, peeled & halved
1 teaspoon cinnamon
pinch nutmeg
½ teaspoon vanilla
2 teaspoons honey
Directions
Add flour, salt, milk, eggs and water to a mixing bowl and lightly whisk. Put in the fridge for a few hours or overnight even better.
Add the pears to the saucepan with enough water to cover pears. Add cinnamon, nutmeg, vanilla & honey. Bring the water to the boil and simmer for approx 25 minutes or until pears are tender. Strain the pears from the liquid and chop in to cubes once cool enough to handle
Add a small amount of coconut oil to a frying pan and put on a high heat
Add approx ¼ cup of the mixture (more or less depending on size of pan) to the pan and then gently lift the pan off the heat and start to swivel the pan around so that the mixture moves around the edges. This helps to ensure the crepe is lovely and thin. You can stop swivelling when most of the mixture is set in place and nothing is moving around
Allow to cook for a couple of minutes and then flip over and cook for another minute
Repeat procedure until mixture is finished
Top with poached pear and eat while warm