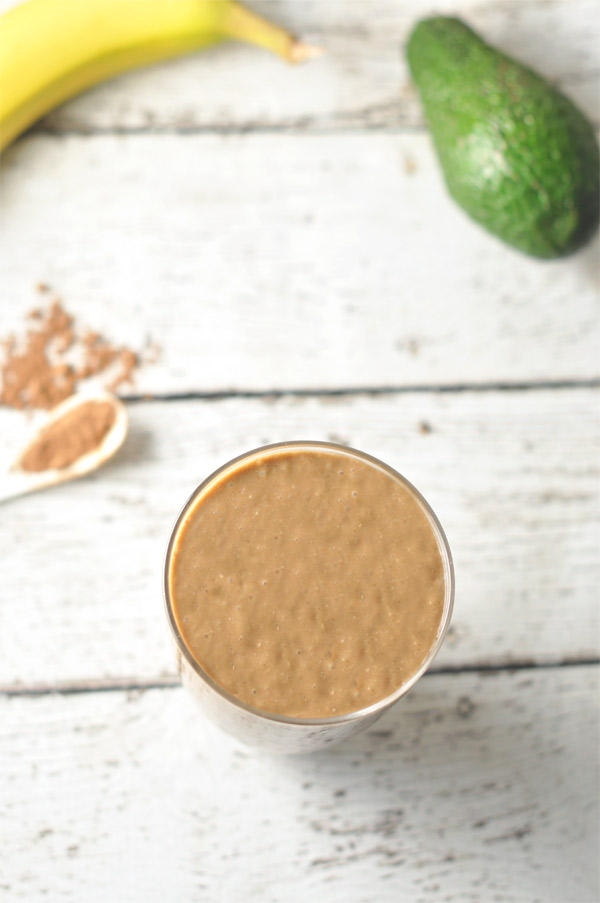 Back in 2004, I visited a cocao farm when I was travelling in Cuba. I was in my early twenties and while I loved cooking, I had no real idea of where things like chocolate came from and how they were produced. While we were at the farm we got to crack open the gorgeous cocao bean and have a taste. I remember being really shocked at how bitter it was and it helped to me learn a valuable lesson about our connection with food. The gorgeous cocao bean that I had in front of me, didn't at all resemble the chocolate bars that I loved eating. Now that I think back, it was a turning point for me. It helped me on my journey to mindful and conscious eating. It helped me to question where my food comes from and what I choose to put in my body.
This smoothie is made with raw cacao which is a much healthier option as it doesn't included any added ingredients like refined sugar. It's made with raw cacao powder and blended with almond milk, banana and avocado. The avocado makes it creamy and delicious, I'm grateful to have discovered this wonderful tip.
It's perfect for those days when you feel like a treat but still want to take care of your body. It tastes delicious and leaves you feeling great. For me, one of the keys to healthy living has been to substitute things I love with healthier options. That way I don't feel like I'm denying myself and am nourishing my body at the same time.
You can buy cacao powder from any good health food store or online. It's a little more expensive than regular cocoa but it lasts a really long time. It's not something I eat regularly but when I feel like something a little indulgent, I'm happy to have this on hand.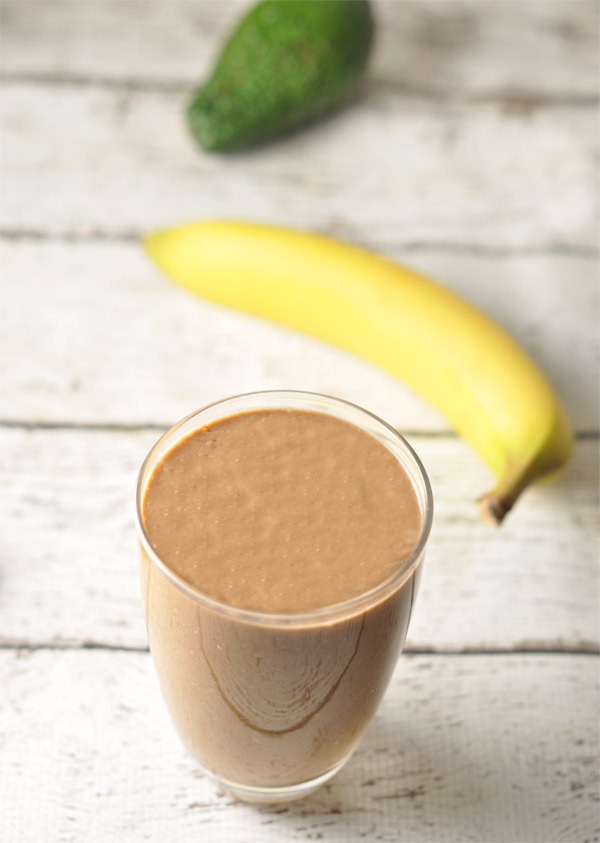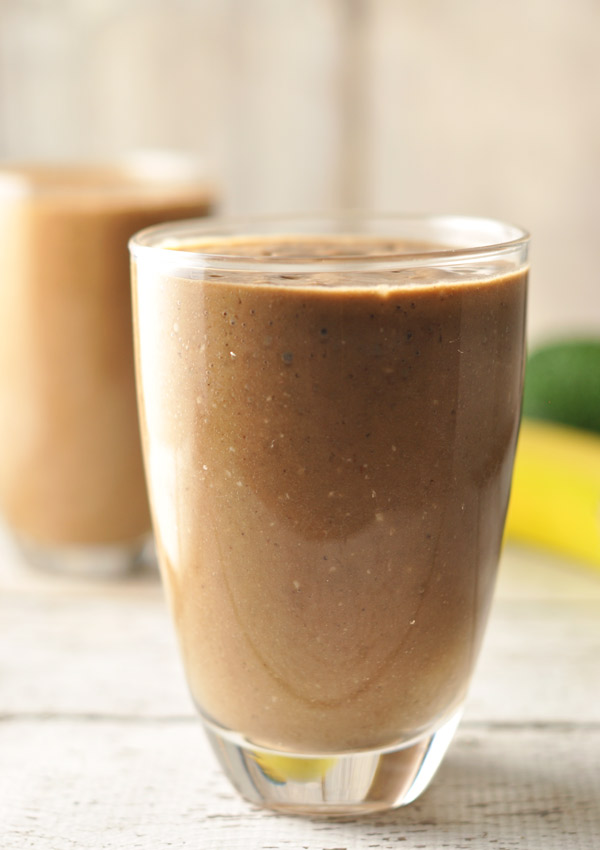 Cacao, Avocado & Banana Smoothie
Ingredients
½ avocado
2 bananas
2 tablespoons raw cacao powder
2 cups almond milk
1 tablespoon desiccated coconut
½ teaspoon cinnamon
¼ teaspoon vanilla powder or pure extract
1 large handful baby spinach
Directions
Add all ingredients to a blender a mix well until smooth and creamy
Pour into a glass and drink straight away
Serve cold