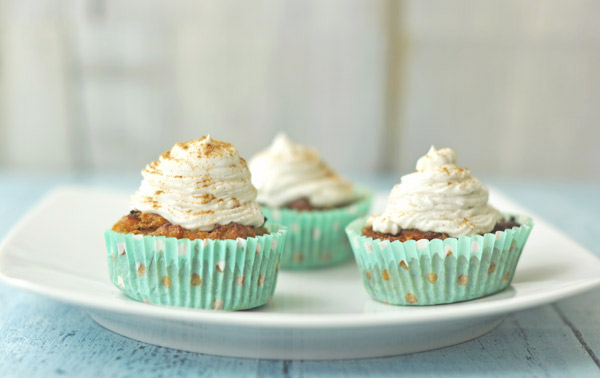 During my ongoing journey to heal my body, my diet has changed, I have changed and I'm now more conscious of what I fuel my body with. Before I eat something, I always ask myself if this is going to nourish me and make me feel good. My diet has always been relatively healthy but over the last eighteen months I've delved deeper into healthy living and have been excited by all the recipes and wonderful creations you can make with wholesome ingredients.
Until recently, I've never had a love for making desserts, I just didn't see the point in making something that was laden with things that aren't good for my body and I didn't enjoy eating. Since discovering that you can make delicious desserts without including things like refined sugar and processed flour, experimenting with desserts has been so much fun. I was excited to be able to make pretty cupcakes that taste delicious and are made with healthy and wholesome ingredients that nourish my body. It's ignited a love for a new side of cooking that I'm enjoying exploring.
These carrot cupcakes are made with almond flour, spiced with cinnamon and ginger and topped with coconut cream frosting. I got the genius idea of coconut cream frosting from Angela who has the wonderful blog Oh She Glows.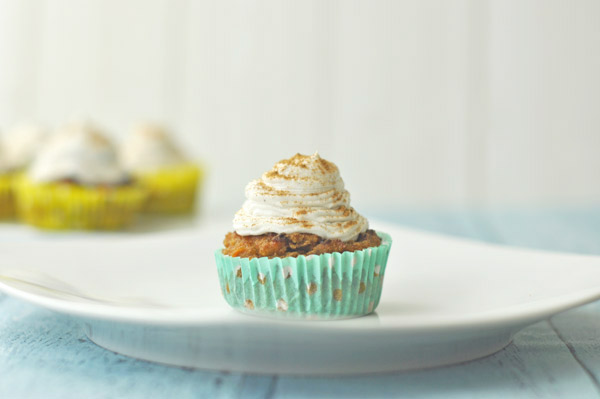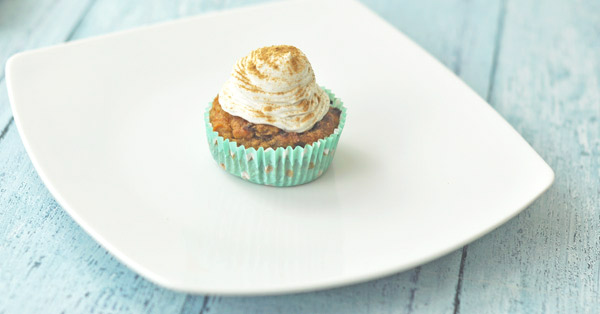 Carrot Cupcakes with Coconut Cream Frosting
Ingredients
1.5 cups almond flour
1 teaspoon cinnamon
1 teaspoon ground ginger
½ teaspoon baking soda
3 eggs
2 tablespoons coconut oil, melted
1.5 cup carrots, peeled & grated
½ cup of walnuts, chopped
¼ cup of honey
Coconut Frosting
1 can coconut milk
2 teaspoons maple syrup
½ teaspoon vanilla bean
Directions
Place can of coconut milk in the fridge and leave overnight. This will allow the milk and the cream to separate.
Preheat oven to 180 degrees Celsius
Add flour, cinnamon, ginger and baking soda to a mixing bowl
Roughly chop walnuts into smaller pieces and add to the bowl with the dry ingredients
Peel and grate the carrots and add to the bowl with the dry ingredients
Gently melt coconut oil and add to a separate bowl along with the honey. Add the eggs and lightly beat
Add wet ingredients to the bowl with the dry ingredients and mix well
Pour the mixture into the cupcake trays and bake for around 20 minutes. They will only rise slightly so fill the cupcake trays almost to the top
Take out of the oven and leave to cool completely on a cooling tray
Take the coconut cream out of the fridge. Turn can upside down and open, scoop out the cream and put in a mixing bowl. Save the milk to use in baking or smoothies
Add vanilla and maple syrup to the cream
Whip the cream for a couple of minutes with an electric mixer until it is fluffy
Once the cupcakes are completely cool, add the coconut cream icing to a piping bag and gently pipe over the top of the cupcakes
Sprinkle a little cinnamon over the top of each cupcake
Store in the fridge and take out of the fridge at least 20 minutes before eating