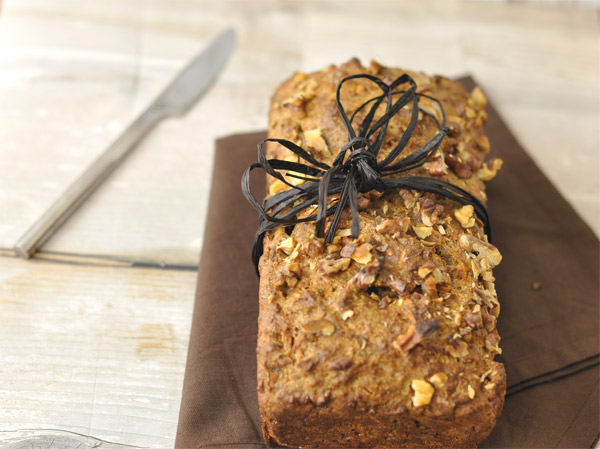 I love carrots, they are just so tasty! People think I'm a little strange for my love of carrots but I just can't get enough of them.
Anything that's made with carrots I'm a huge fan of and this carrot and walnut bread really hits the spot.
Carrot cake has always been a favourite of mine so I thought I'd make some changes to make a healthy alternative. This bread is free of refined sugar and made with whole wheat flour. The carrots make the bread wonderfully moist and the walnuts add a nice crunch. It's speckled with orange zest which adds a citrusy summer freshness to it!
I love to eat this as a mid-morning snack, particularly on those days when I do a 6:30am yoga class. Or if you'd prefer to eat this as more of a dessert, it's delicious with a coconut cream icing.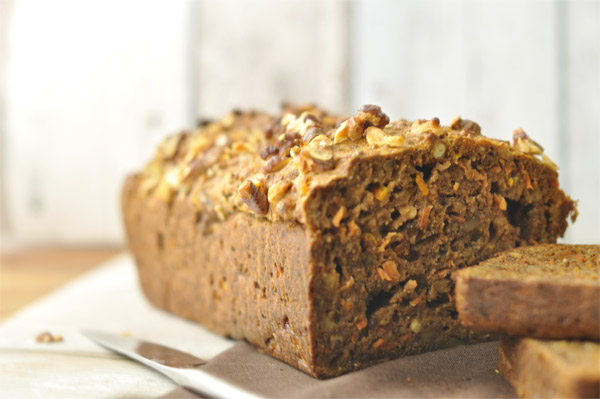 Carrot & Walnut Bread
Ingredients
2 cups of whole wheat flour
⅓ teaspoon bicarbonate of soda
2 teaspoons of ground ginger
1 teaspoon of cinnamon
1.5 cups of grated carrot (2 carrots)
1 cup of walnuts
2 teaspoons of coconut oil
1.5 cups of almond milk (or your favourite milk)
⅓ cup of honey
2 teaspoons of ground flaxseed
1 egg
2 tablespoons of orange zest
Directions
Preheat oven to 180 degrees celsius
Add flour, bicarbonate of soda, ginger, flax seed, and cinnamon to a large mixing bowl
Peel and grate carrots and add the bowl with the flour
Zest one orange and add to the bowl
Roughly chop walnuts and add to the bowl
Melt coconut oil and add to a separate bowl, along with the honey and milk and stir well until honey is combined
Add wet ingredients to the dry ingredients and mix well
Add egg to the mixture and stir well
Line a loaf tin with parchment paper and pour mixture in
Sprinkle a few chop walnuts over the top of the bread
Bake in oven for 1 hour. After 45 minutes take out of oven and check to see if it is ready by pocking a sharp knife or cake tester through the centre. If it comes out clean it is ready otherwise pop back in the oven for the remainder of the time
Take out of the oven and leave to cool for around 15 minutes. Take bread out of tin and leave to cool on a cooling tray