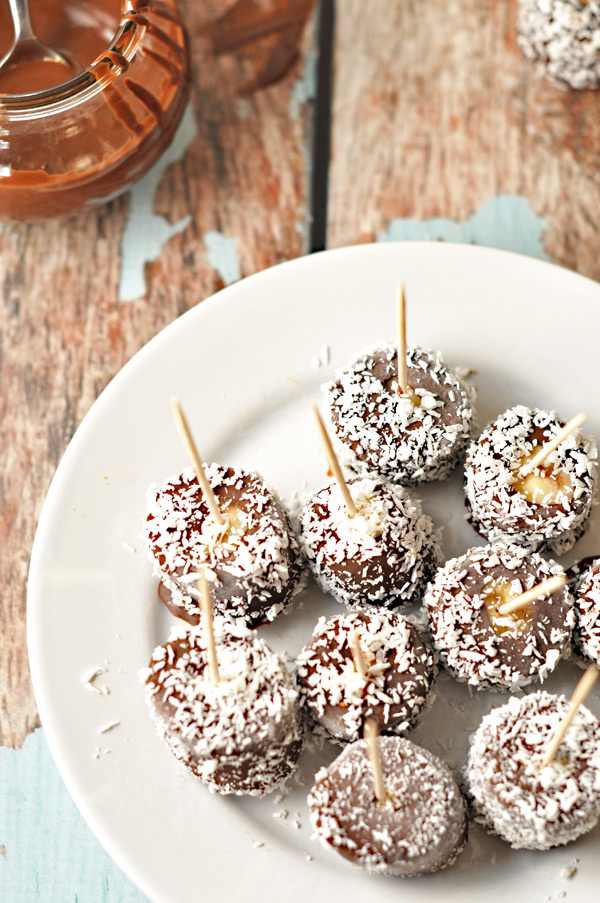 Last week, during an evening filled with music and tomfoolery, I decided it might be a good idea to practice handstands against the wall at 10pm at night! For reference, perhaps not a good idea (unless you're intending an all nighter!). It was certainly proof they give you loads of energy, as I found when I was still awake at 1am! At around this point I decided in future it might be wise to go back to my more usual night time restorative yoga routine.
Despite the fact that I spent a good percentage of my childhood upside down, either in a handstand, cartwheel or some other type of back flip, as I've grown older I've become more fearful of these things. As children we don't worry so much about hurting ourselves, falling or looking silly. We just give it a go and hope for the best.
This year I was determined to step out of my comfort zone and take my yoga practice to the next level. I've been challenging myself to do handstands and arm balances. Once I got over the fear and made FUN the ultimate goal, I relaxed into it and have been practising every day.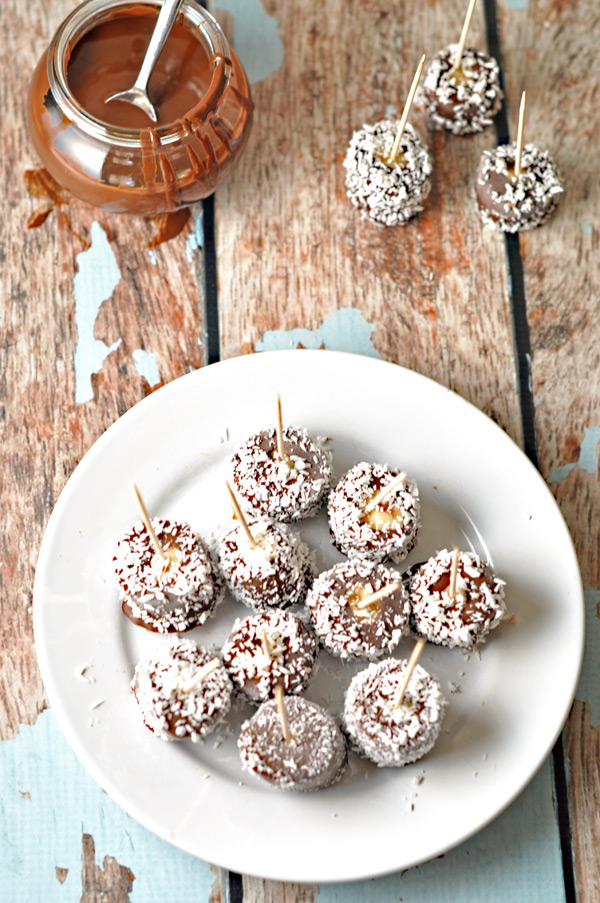 You might be wondering what this has to do with food, and even though it's not directly related, the theme of this recipe is all about fun. This summer I wanted to bring more fun and playfulness into my life. I have a tendency to take things too seriously and this has been stepped up a notch by spending the last two years of my life healing my body. I've had to be so strict with certain elements of my life that sometimes I forget to have fun. And although the last couple of weeks I've gone to bed later than usual, I've had a lot of fun doing handstands and dancing around the kitchen to DJ Mark's (aka my bf) awesome playlists. One of Mark's goals in life is to have FUN. It seems like a worthwhile goal to me!
These wonderful little treats are perfect for summer. All you need to do it chop up some bananas, coat them in melted chocolate and then dip them in coconut. So simple and so delicious! They are perfect for summer parties and both kids and adults will love them.
Frozen treats remind me of long summers in Australia. We pretty much froze anything because it was so hot and frozen bananas, grapes and oranges were my favourite. Make these the next time it's super hot where you live and it's sure to bring a smile to your face.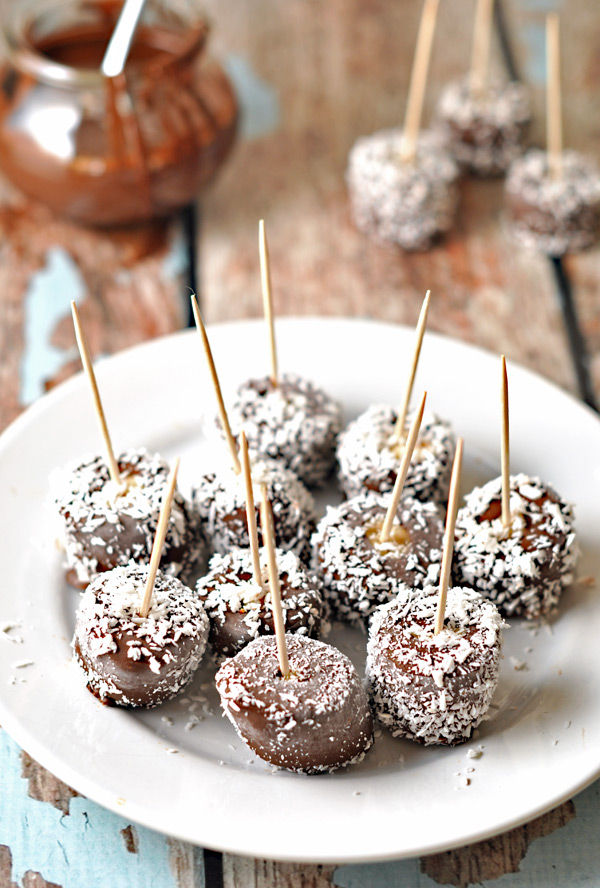 Choc Banana Bites
Ingredients
2 bananas (use bananas that aren't overly ripe)
75g dark chocolate
1.5 tablespoons coconut butter
¼ cup dessicated coconut
Directions
Chop bananas into bite sized pieces
Stick a tooth pick through each one and place in the freezer for at least an hour
Melt chocolate over a double boiler, stir in the coconut butter until everything is melted and combined
Dip banana in chocolate. Wait a few seconds until the chocolate stops dripping from the banana
Sprinkle banana with dessicated coconut
Put back in the freezer to set