A coffee shop favourite that's full of flavour and best of all healthy. Start your morning with something that satisfies your taste buds and keeps your body happy. Caffeine and dairy free.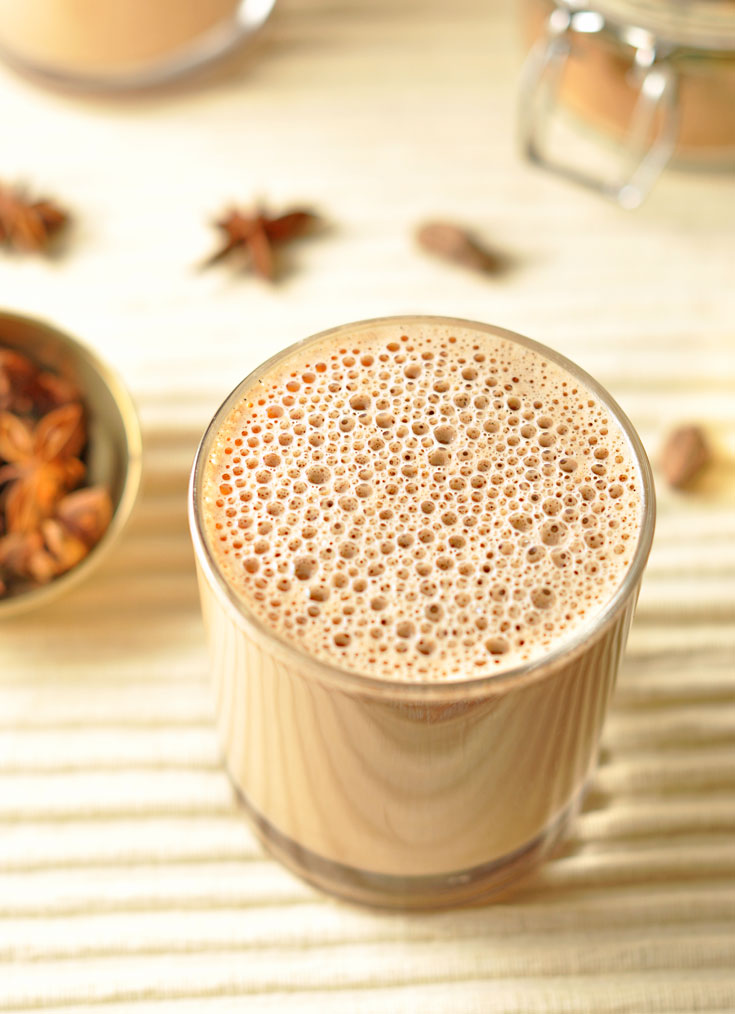 Since I got back from India over three years ago, I've been satisfying my love for Chai with a spice blend tea bag that I'd decided was pretty good. After making this recipe to share with you guys, I've realised I was so wrong. I've been missing out all this time! Making your own Chai is a million times better and a reminder that nothing can substitute for the real deal. Once you try this you'll never be able to go back to a chai tea bag, I know I won't be able to. Brewing you own chai takes it to a completely different level. It is so wonderfully fragrant and the flavours have depth and richness to them.
If you're familiar with my recipes, you'll know that I love spice. I'm often very heavy handed with my spices and love big, bold and punchy flavours.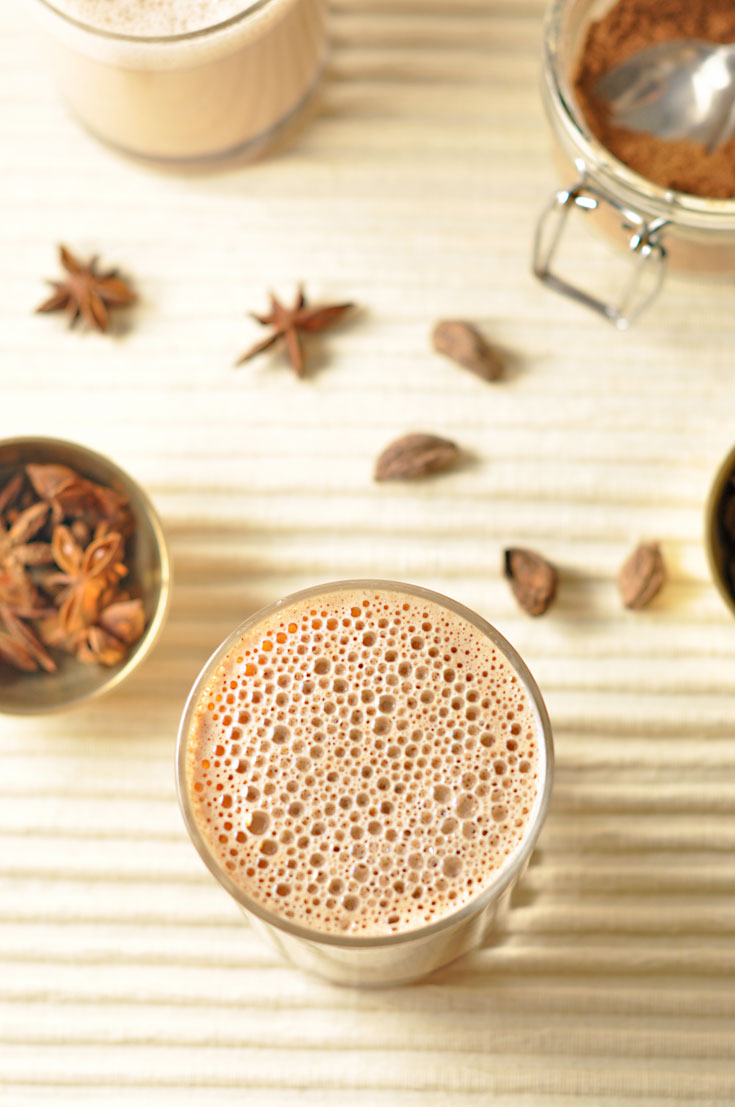 For this recipe I used ground spices to save time but fresh spices would be wonderful as well. I aim to make recipes that are quick and simple to ensure that you have the best chance of getting around to making them. I wish we all had time to grind our own spices and if you do definitely go ahead and do that that but if you're pushed for time, ground spices work wonderfully!
This recipe is caffeine free and uses rooibos tea instead of the black tea that is traditionally used. If you drink caffeine, feel free to use black tea, it will be equally as delicious.  The almond milk makes it delicious and creamy and the coconut sugar gives it a nice sweetness. I can never stop at one cup and I have a feeling you are going to be addicted as well! It had my taste buds dancing right back to India.
This recipe is very simple, super cheap and makes you feel warm and happy on the inside.  For anyone that has a serious chai latte addiction at their local coffee shop, this will save you so much money! This recipe is for one cup but it's so hard to stop at one you might want to make two.
Creamy Chai Tea Latte
Ingredients
3 teaspoons ground cinnamon
½ teaspoon ground cloves
2 tablespoons ground ginger
½ teaspoon ground black pepper
¼ teaspoon nutmeg
2 teaspoons ground cardamom
½ teaspoon vanilla powder
Directions
Add spices to jar and shake until well combined. Make sure you use an airtight container to store the spices to keep them fresh
Add ¼ teaspoon of spice mixture to a small saucepan with one cup of almond milk and half cup of water. Add ½ teaspoon coconut sugar or a sweetener of your choice
Add 1 rooibos tea bag to saucepan. Leave to simmer for 5-7 minutes
Drain the tea and serve
If want to make frothy add to blender for 5 seconds and serve