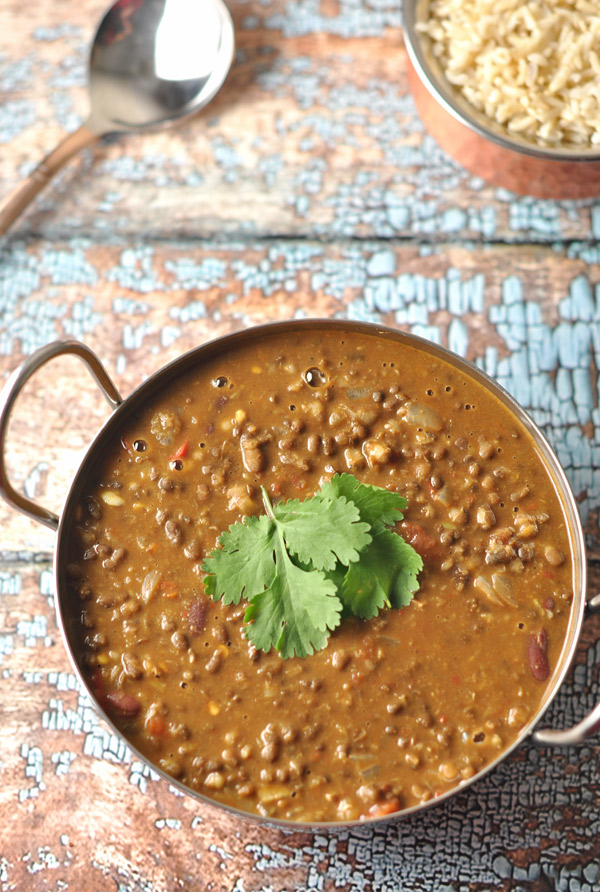 Before I tell you about this favourite new recipe of mine, I wanted to share with you guys a big change in my life that I've recently made. Last week was my first week of moving to part-time employment at my office job. It was a huge decision and a long time coming. I finally reached the point where I needed to make a change to better support my health. When I think back, sometimes I'm not even sure how I made it through the last two years. I pushed myself a lot harder than I should have and there was a lot of struggle and pain.
I realised it was time to let go. I've been holding on for so long, feeling like I'm just keeping my head above water but I've reached a place now where it feels ok to let go. I no longer need to prove to myself that I'm strong. At the height of my illness, I was determined not to let it defeat me and so I struggled much more than I needed to. I've realised that it's time for me to take my self-care to the next level.
I plan to spend the extra time cooking wonderful food to nourish my body, creating recipes to share with all of you lovely people, teaching yoga, practising yoga, taking walks and most of all looking after myself.
As I was doing my usual Sunday afternoon cooking and reflecting on the week ahead, I no longer had the dread in my stomach and in my heart that I usually feel. Getting through a full working week, when my body is weak and my health was suffering, sometimes felt like going into battle.
I now feel lighter, as though I have more space in my life. I spent Sunday afternoon cooking this delicious Dal Makhani to share with you. Cooking is healing for the soul, especially when we have the time to savour the moment and really enjoy the sounds and smells. Dal is the ultimate soul food for my body. I feel better just knowing there is a big pot simmering away on the stove.
Dal Makhani was one of my favourite dishes during my time in India. It has a wonderfully thick gravy that is full of flavour and silky smooth. It is made with urud lentils which look like little black beans. I had to buy these online but if you have an Indian supermarket near you, I'm sure you'll be able to find them. The added kidney beans gives it an extra boost of protein and adds a nice texture to the dish.
It's a much milder lentil dish than my other ones, so if spicy food isn't your thing, this will be a great dish for you. The sauce is creamy and rich and wonderfully decadent. I top mine with chilli flakes, fresh coriander and serve it with brown rice.
The lentils need to be soaked overnight, so make sure to plan ahead. There's nothing worse than being all excited about eating your Dal Makhani for dinner, only to discover you needed to soak the lentils!!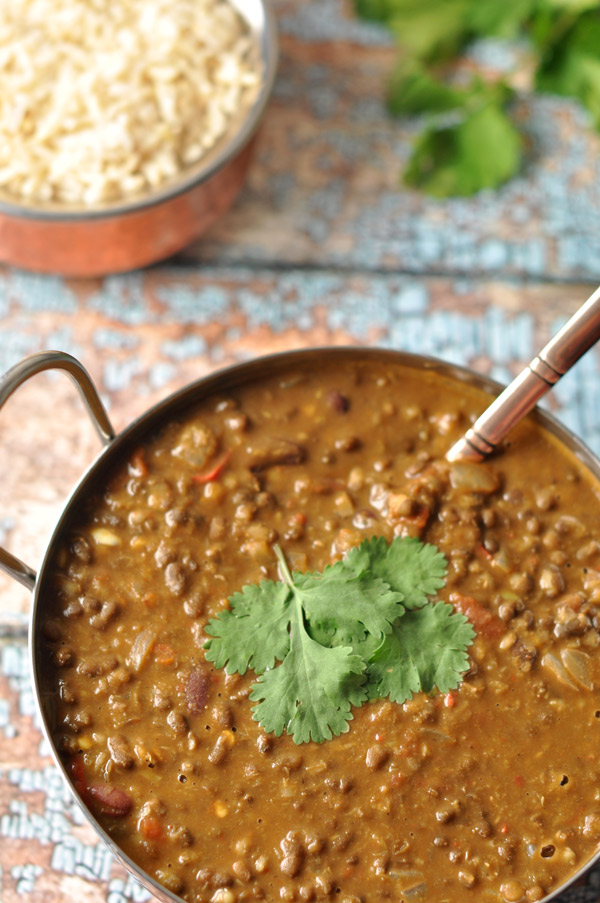 Dal Makhani
Ingredients
2 tablespoons coconut oil
1 large onion, diced
6 cloves garlic, minced
1 inch piece of ginger, minced
1 tablespoon white mustard seeds
1 tablespoon cumin
1 tablespoon coriander
2 tablespoons garam masala
1.5 cups dried whole black lentils (urad dal), soaked
7 cups vegetable stock
1 400g can kidney beans, rinsed and strained
1 400g can diced tomatoes
2 tablespoons tomato paste
1 400g can coconut milk
Pepper, to taste
Directions
Soak lentils overnight in cold water
Add onion, garlic and ginger to a large pot with the coconut oil and fry on a medium heat for around 8 minutes or until onions begin to turn translucent
Add mustard seeds, cumin, coriander and garam masala to pot. Mix the spices into the onions and leave on the heat for around 2 minutes to form a dry spice mixture
Add vegetable stock and black lentils to the pot and simmer for one hour
Add diced tomatoes, tomato paste and coconut milk to the pot and simmer for 30 minutes
Add pepper, to taste
Serve with brown rice, chopped coriander and chilli flakes