A delightfully fresh salsa that is ready in ten minutes. Flavoured with lime and coriander, this is a salsa that will leave you wanting more and dreaming of summer in Mexico.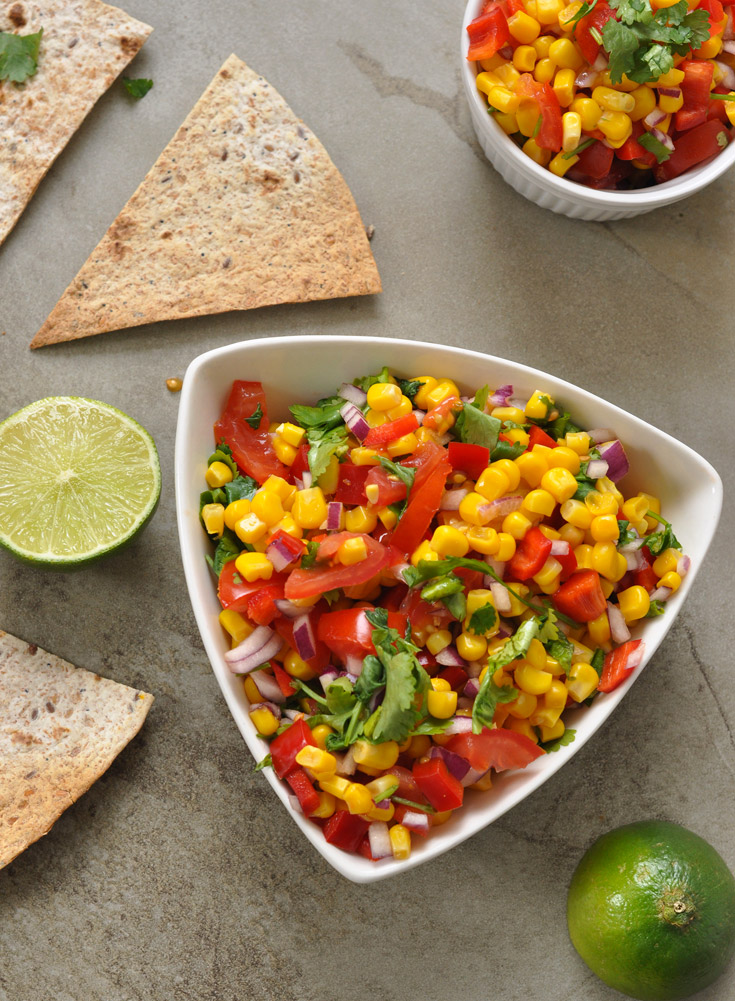 I am continually reminded of how simplicity is always best in the kitchen. You can whip this salsa up in under ten minutes and with such fresh ingredients and robust flavours you'll be fighting over who gets the last bite.
This recipe is so versatile and can be used in many different ways. My favourite way to eat it is with homemade tortilla crisps and a drizzling of hot sauce on top. After I finished photographing this recipe, Mark and I devoured this and said very little to each other during the 5 minutes it took us to polish it off.
It is wonderful added to the top of tacos and loaded sweet potatoes and I'm just about to add it to a salad wrap for my lunch.
You'll have to try it for yourself to understand why I am so excited about salsa! It is slightly sweet from the corn and the fresh tomatoes, red onion and peppers make it summery and delicious. Anything with lime and coriander is a recipe for success!
Share this with your friends and family and they will be so impressed. You literally just need to chop a few ingredients up and combine all the flavours and you'll have something delicious to share. Plus it's a great way to eat chips and salsa and feel good doing it.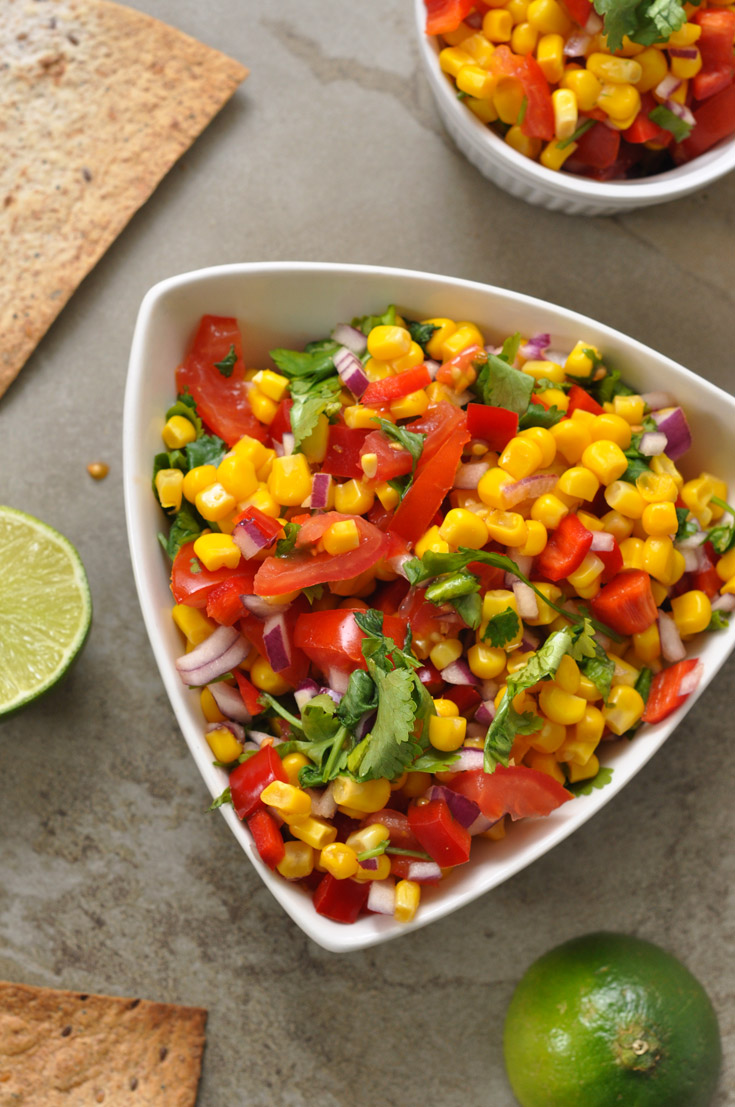 Fresh Mexican Style Corn Salsa
Ingredients
2 corn cobs, kernels chopped off ( can use tinned if fresh not available)
1 small red onion, finely diced
4 tomatoes, chopped
1 red pepper, finely diced
1 lime, juiced
1 bunch fresh coriander
½ chilli, finely diced (optional)
Directions
Add all ingredients to a bowl.
Stir and combine all the flavours.
Cover and refrigerate before serving.