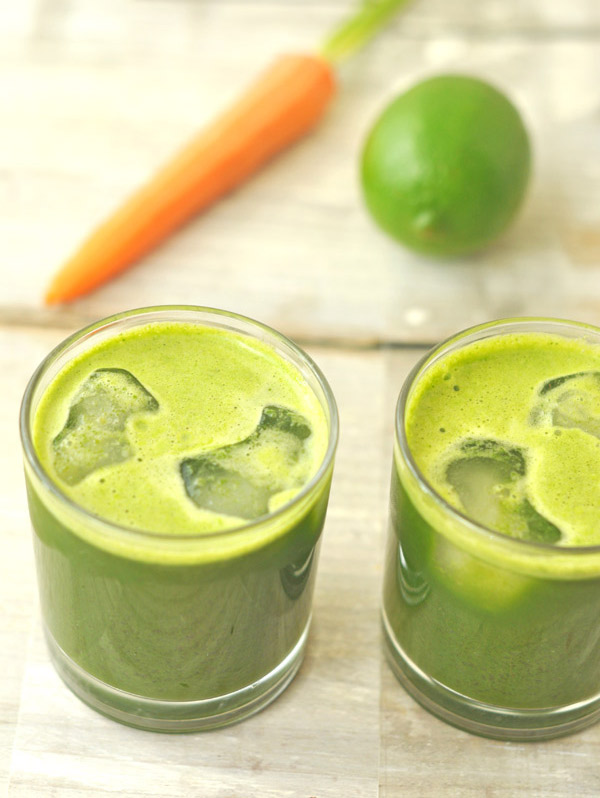 About a month ago I got a new juicer and I'm completely in love! Juicers can be expensive, especially if you get a good quality one, but I see it as an investment in my health. It's such a great way increase the amount of vegetables in your diet. I usually make my juice in the morning and it gives me a great burst of energy.
My new juicer is so wonderfully quiet; my old one was so loud it almost made the walls shake. Plus, I no longer have juice pulp being flung all over the walls!
I was feeling the need to pump up my intake of leafy greens and this juice allows me to consume a whole lot of goodness without much effort.
I love the green colour, to me it represents vitality; but if the idea of drinking green liquid doesn't excite you, I can assure you it tastes delicious!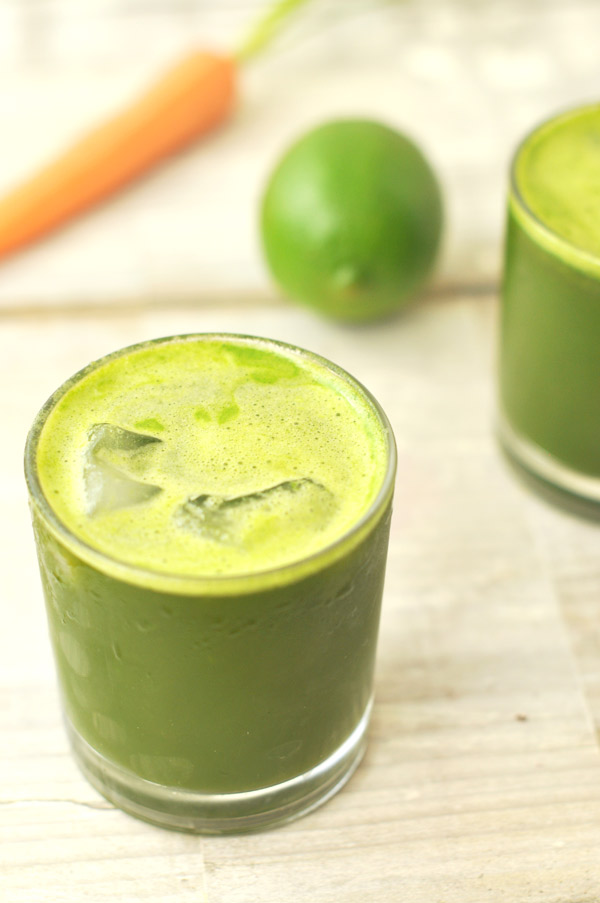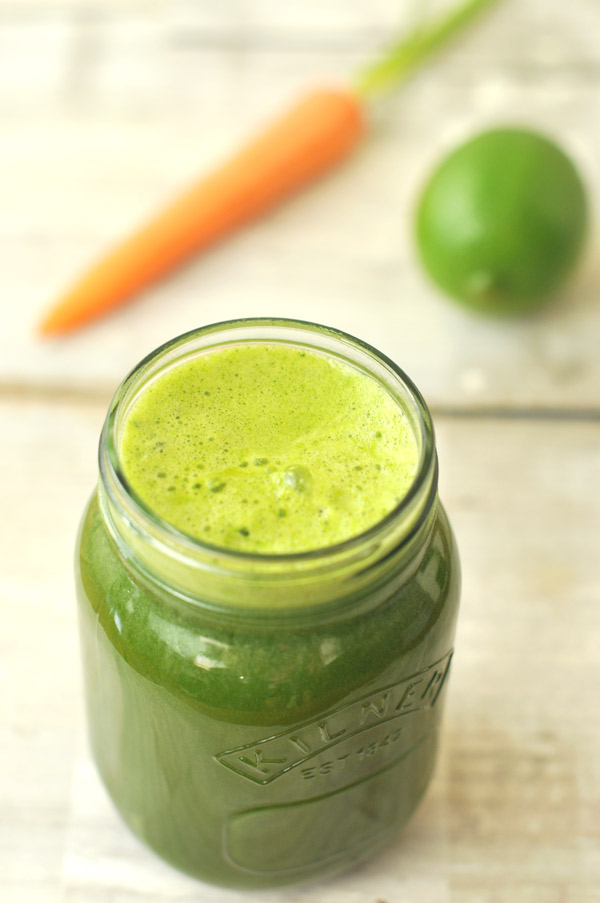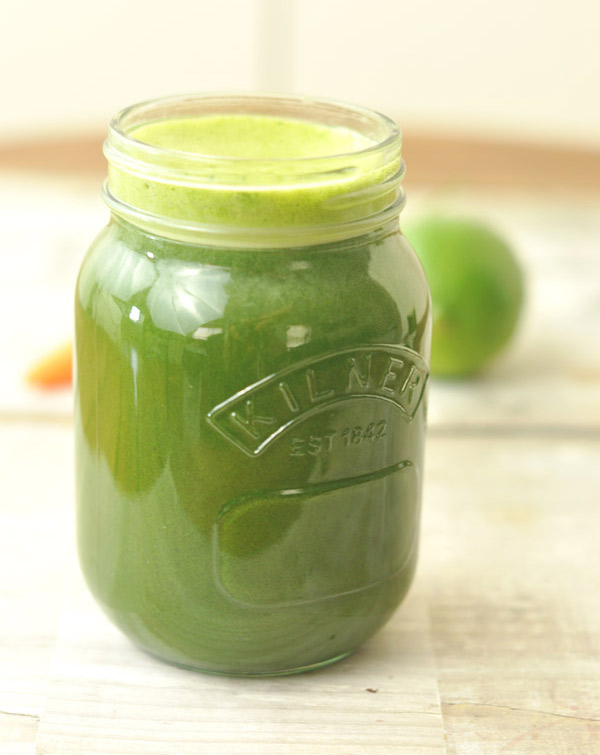 Green Juice
Ingredients
2 apples, washed & chopped (peel skin off if not organic)
2 carrots, washed and chopped (peel skin off if not organic)
1 knob fresh ginger (about 1 inch), peeled
1 lime, peeled
2 stems celery, rinsed
2 lettuce leaves, rinsed
1 handful spinach, rinsed
1 handful kale, rinsed
4 broccoli florets, rinsed
¼ cucumber, rinsed (peel skin off if not organic)
3 chard leaves, rinsed
Directions
Wash and chop all ingredients
Place ingredients through the juicer
Stir and drink straight away