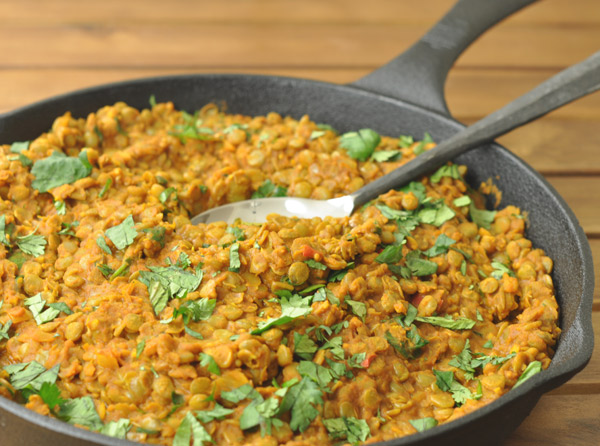 Lentils are one of my most favourite things to eat. Not only are they delicious but they are incredibly easy to cook, versatile, nutritious and economical. I could eat lentils every day and be one happy girl!
The lentils I ate in India took my love affair to an all new level. It made me realise that pumping up the spices was what was needed in my lentil recipes. That combined with a different cooking method and a lot more love resulted in a lentil dish that is packed with flavour.
Despite spending the last 12 months healing my body from the illness that I picked up in India, I no longer have any resentment or regrets about going there. I was always going to go to India at some point in my life. I feel a deep connection to the culture through my love of yoga and meditation. Yoga is so much a part of me that to travel to the birthplace was an honour. It was difficult for me to accept that I'm not likely to go back to India, but that's ok, it just means I'll have to spend my time trying to perfect the Indian cuisine from the comfort of my home.
This lentil curry makes a regular appearance in my weekly meal plan. I always make a big batch so that I have lunch already prepared for the next couple of days. I'm not sure any other food gives my body the same level of satisfaction that a bowl of lentils does, so it's a good thing I love them as much as I do!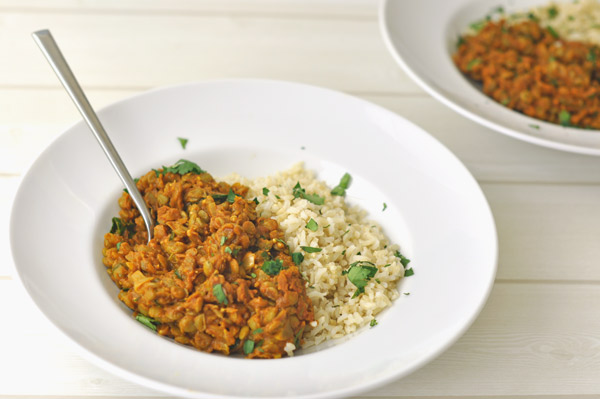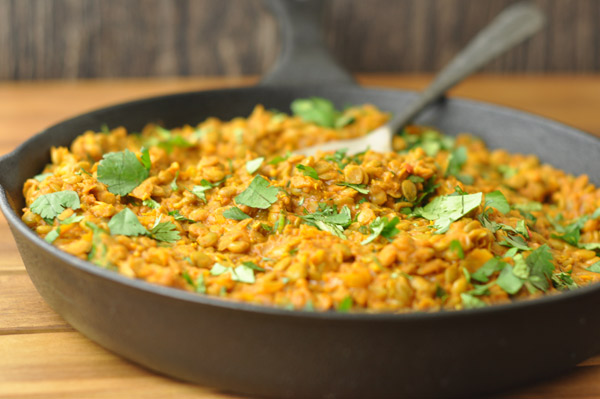 Green Lentil & Coconut Curry
Ingredients
2 cups of green lentils, rinsed
1.5 litres of vegetable stock (or 1.5 litres water with 1 stock cube)
1 white onion, diced
4 cloves garlic, minced
2 tablespoons of fresh ginger, minced
1 chili, finely chopped
1.5 tablespoons of curry powder
1 tablespoon of white mustard seeds
1.5 tablespoons of garam masala
¾ cup of tomato paste
½ cup of coconut milk
2 handful spinach leaves
Coriander to garnish
Directions
Rinse lentils well until the water runs clear (this step is important)
Cover lentils with the stock in a large pot and bring to the boil. Turn heat down and simmer for around 15 minutes
At the same time that the lentils are cooking, dice onion, garlic, chilli and ginger and fry in a little oil on a low heat until the onion begins to turn translucent (around 10 minutes)
Add the spices to the onions and cook for a couple of minutes to form a dry spice mixture
Add the coconut milk and tomato paste to the onions and spices and stir. This will help lift all the spices from the bottom of the pan.
Pour into the saucepan with the lentils and simmer for a further 20 minutes
Add spinach about 5 minutes before the end of the cooking time
Serve with brown rice and garnish with coriander