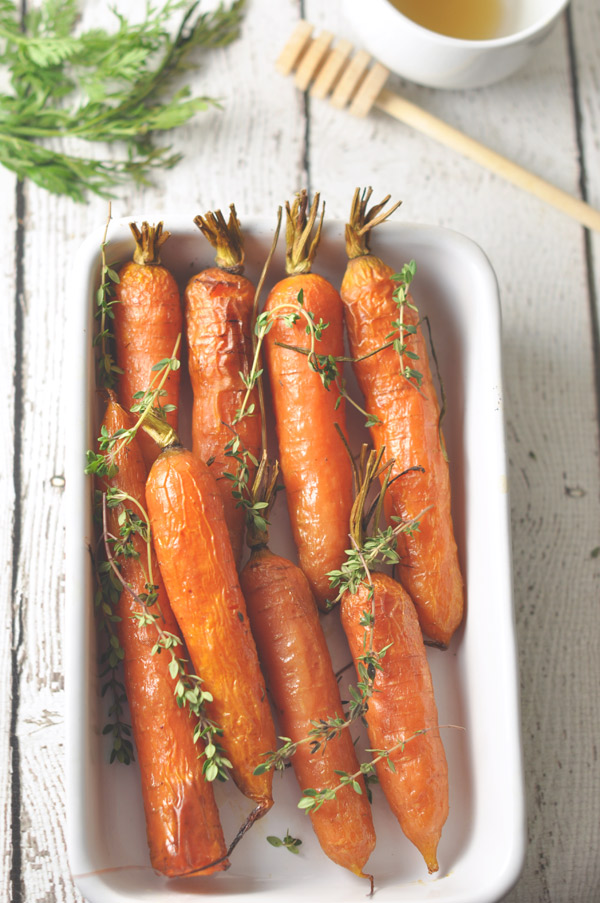 These honey roasted carrots are the perfect side dish to a roast dinner. I love to roast them whole with the skin on as this ensures they retain all their moisture.
The carrots are coated in honey and coconut oil and then roasted until tender. I love choosing a gorgeous bunch of carrots that still has the green leaves at the end; it makes me feel more connected to my food. One day I hope to be able to grow my own carrots and pull them straight out of the ground myself. I very much look forward to that day

Root vegetables are always in abundance in the UK and lately I've started roasting a big tray of them every weekend to see me through the working week. It makes it so easy to throw together with salad or quinoa for a healthy and cost effective lunch.
We all have so many things competing for our time that even with the best of intentions, eating healthily can be a challenge. The most useful things I've added to my routine that help me to stay on track is to plan ahead and prepare big batches of food over the weekend. This ensures that there's always something healthy on hand when you are short on time.
Sitting down and writing a weekly meal plan takes me 15 minutes and is such a massive help. I plan out each meal for everyday of the week and then write a shopping list to go along with it. I don't always stick to the plan but having some guidance definitely helps me to stay on track.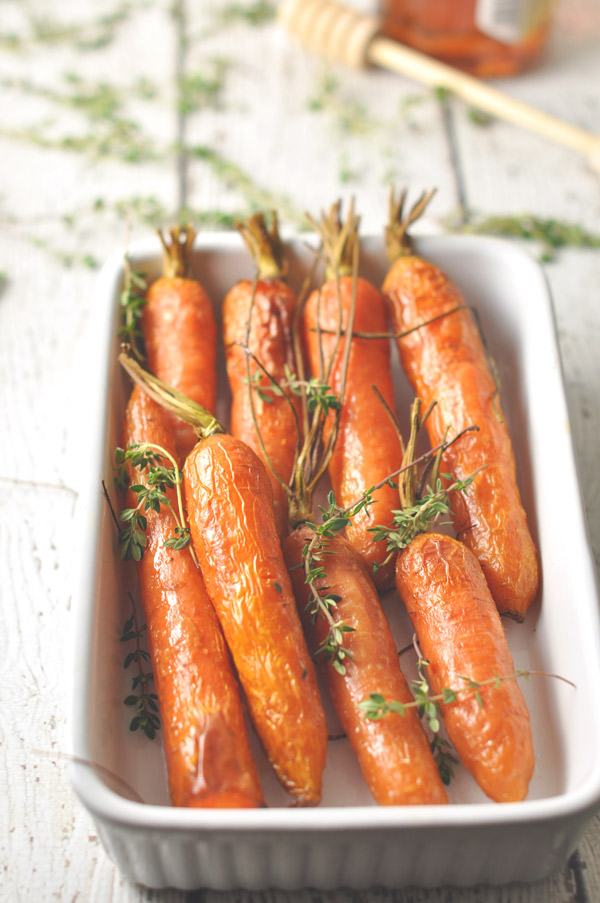 Honey Roasted Carrots
Ingredients
2 tablespoons honey
1 tablespoon coconut oil, melted
1 bunch of carrots or 10 individual carrots
Directions
Pre-heat oven to 180 degrees Celsius or 356 degrees Fahrenheit
Mix honey and coconut oil together until combined
Pour mixture over carrots and make sure they are evenly coated with the mixture
Put carrots in oven and roast for approximately 40 minutes or until tender. You can stick a sharp knife into the carrot to test if ready