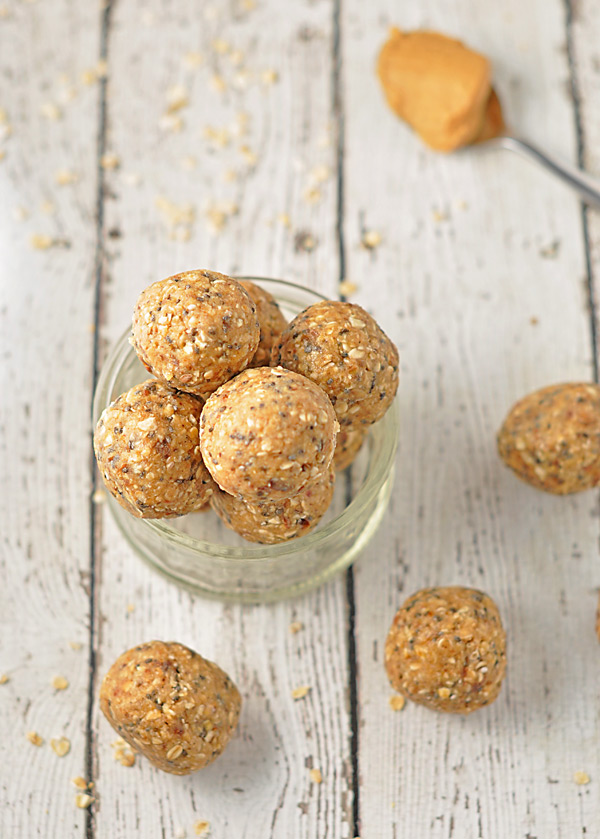 This recipe was inspired by my gorgeous friend Zara, who loves peanut butter! I'm blessed to have such an amazing person in my life, so I wanted to make a recipe especially for her. She's always sharing her handy little stash of delicious snacks, so I felt it was time for me to share the love.
These are so simple to make and absolutely delicious. It's the perfect snack to give you a little boost of energy between meals or before and after exercise. I store these in the freezer and love to make a double batch so I always have a healthy snack for when I'm in a rush.
The base of these energy balls are made with oats, chia seeds and flax seed and they are bound together with peanut butter, medjool dates and coconut butter. Yum! These would work great with almond butter instead of peanut butter if that's something you prefer.
When shopping for peanut butter make sure you look for an organic peanut butter that only has peanuts in the ingredients list. Some brands of peanut butter include loads of nasty additives and you don't want that going into your body.
Beware, the biggest challenge with this recipe is to stop yourself from eating the mixture before you've had time to roll them into balls. Enjoy!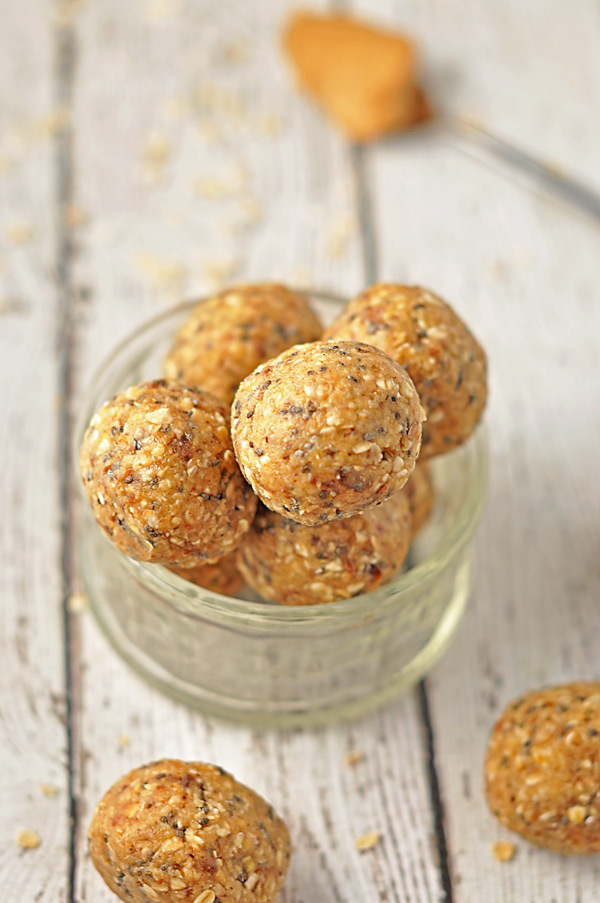 Peanut Butter & Oat Energy Balls
Ingredients
2 cups oats
2 tablespoons chia seeds
2 tablespoons flaxseed
½ teaspoon vanilla powder
½ cup organic peanut butter
3 tablespoons coconut butter
1 tablespoon maple syrup
½ cup medjool dates, pitted
Directions
Add oats, chia seeds. flaxseed and vanilla to a mixing bowl
Add peanut butter, coconut butter and maple syrup to a saucepan and melt on a low heat until smooth and runny
Pour liquid into dry ingredients and mix until all the oats are coated with the liquid
Add dates to a food processor and mix until broken into smaller pieces
Add the rest of the ingredients (oat mixture) to the food processor with the dates and mix well until combined
Roll into balls and store in freezer