This smoothie has become one of my favourite breakfasts of late.  A few weeks ago I did a three day cleanse that left me feeling wonderful. I had lots of smoothies, vegetable juice, soup and broth. I drank this smoothie every morning and it made me feel so good.
The weather is getting warmer in London and the days are brighter so I'm shifting away from my beloved porridge and eating lighter and more cooling meals.
This smoothie is made with a base of coconut water and has lots of pineapple, mint and ginger. Its got a big bunch of spinach for nutrients and avocado for some healthy fat. It always gives me a big boost of energy in the morning and keeps me full for a long time.
It's so delicious and you can't taste the spinach at all. Pineapple, mint and ginger are a match made in heaven and it feels more like drinking a cocktail rather than a healthy green smoothie. It takes just a few minutes to make, so if you find yourself running out of time for breakfast this is such a great option. It will help stop you running for that extra coffee and muffin in the morning.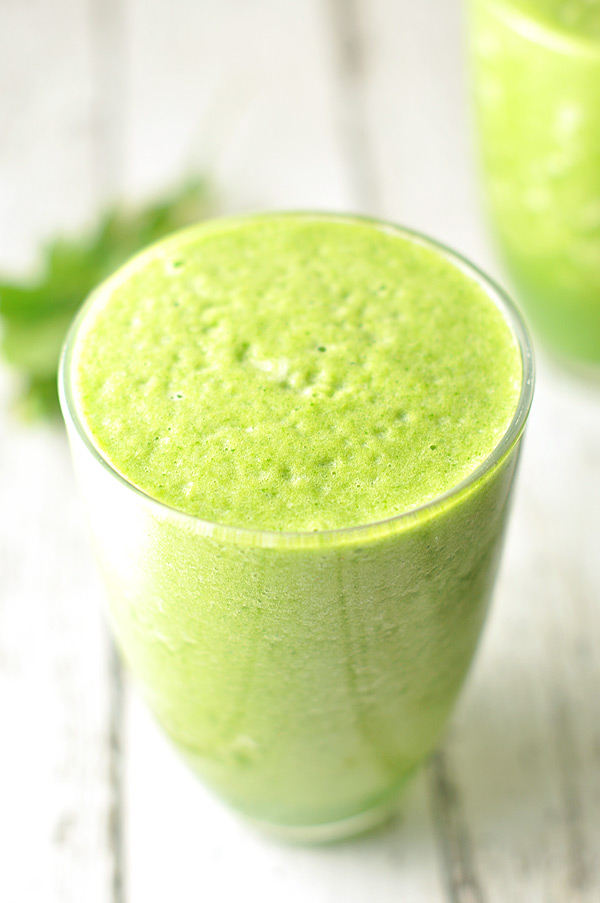 Pineapple & Ginger Green Smoothie
Ingredients
1 cup coconut water
1 handful spinach
10 sprigs mint (remove leaves from the stem)
2 inch piece of fresh ginger (minced)
1 cup pineapple, chopped
¼ avocado
Directions
Add coconut water, spinach and mint to blender. Blend until well combined
Add ginger, pineapple and avocado and blend
Pour into glass and serve cold