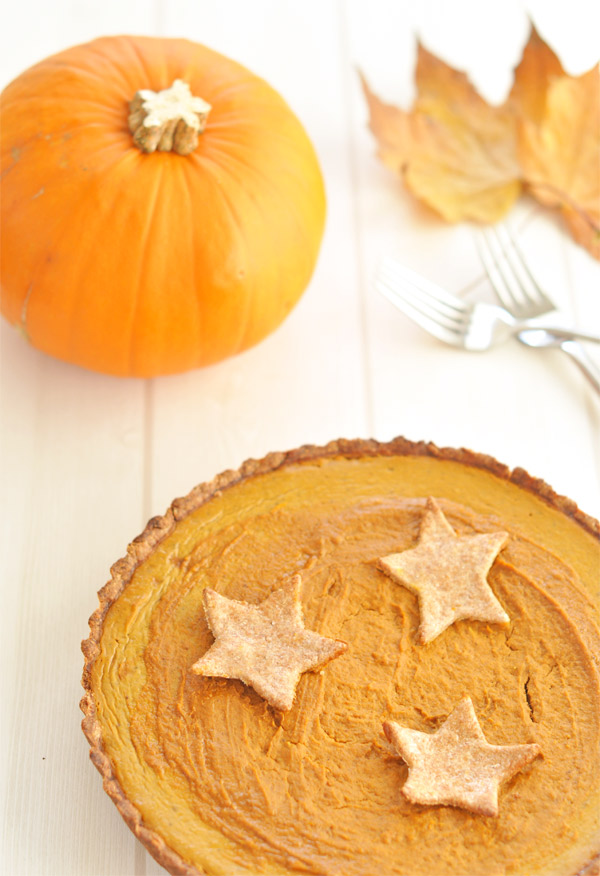 For years I've wanted to celebrate thanksgiving. All the traditional recipes look so delicious and I love the idea of coming together with loved ones to share a meal and be thankful.
Although thanksgiving isn't celebrated in Australia or the UK, I figured there's nothing stopping me from celebrating, so last year I set out to make a healthy pumpkin pie. I love using vegetables in desserts and I was really excited to work on this recipe.
I wanted to make a pie that left your body feeling great and your taste buds satisfied. There's just no point in my mind in eating something filled with sugar and cream that's going to leave you feeling sluggish and sick. This recipe is free of refined sugar and has whole wheat spelt flour pastry. If you're looking to make a pumpkin pie that's both healthy and delicious, I think you'll love this recipe!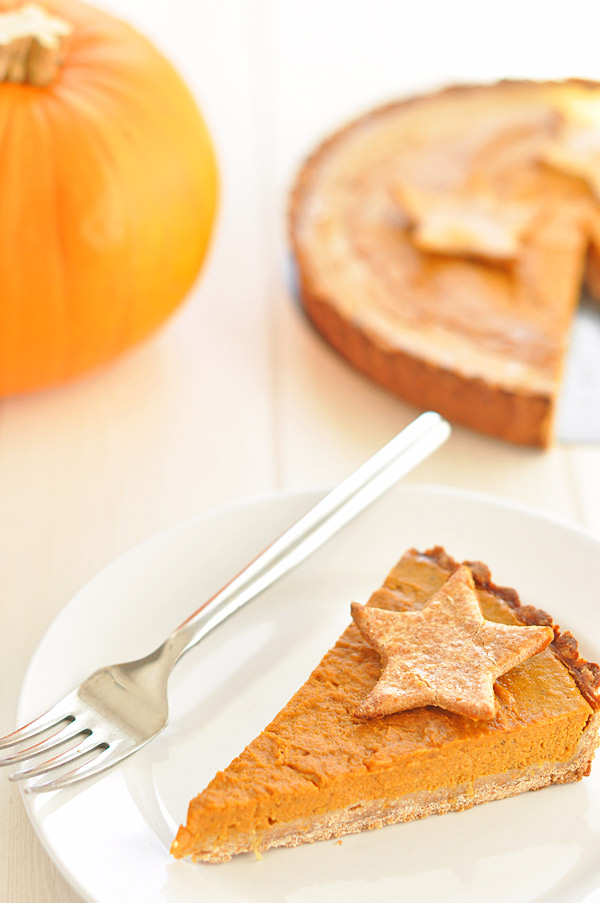 Pumpkin Pie
Ingredients
Pastry
2 cups whole wheat spelt flour
½ cup coconut oil, solidified
1 teaspoon cinnamon
2 tablespoons honey
½ cup cold water
pinch of salt
Pumpkin Filling
2 cups pumpkin puree
1 tablespoon cinnamon
1 teaspoon fresh ginger
½ teaspoon ground cloves
½ teaspoon nutmeg
½ teaspoon vanilla bean powder/extract
2 eggs
1 cup half fat coconut milk
⅓ cup honey
Directions
Add flour, salt, cinnamon to a large mixing bowl
Gradually add solidified coconut oil and mix through with your hands.You are looking for a breadcrumb type consistency. If you live in a warm climate and your coconut oil is melted, put it in the fridge until it is solidified
Add water and honey and mix through with your hands
Wrap with cling film and put in fridge for at least an hour or overnight
Take pastry out of fridge and leave on bench for around 1 hour until it has softened enough to work with
Place the pastry between two sheets of baking paper and use a rolling to roll it out until it is around ½ cm thick
Carefully place it over the pie dish and press down firmly
Leave it to set in the fridge for one hour
Preheat oven to 180 degrees Celsius or 356 degrees Fahrenheit
With a fork prick the bottom of your pie pastry
Put in oven for 10-15 minutes
Add pumpkin puree, cinnamon, nutmeg, cloves, vanilla to a food processor
Finely grate fresh ginger and add to pie mixture
Add coconut milk and honey and mix well
If you aren't using a food processor this will work well with an electric hand mixer as well
Add one egg at a time and mix until well combined
Once the base of the pie has cooled down, you can pour in the pumpkin mixture
Put in the oven and bake for 45-50 minutes. It is ready when the centre no longer jiggles
Leave to cool on the bench and then store it in the fridge for up to one week