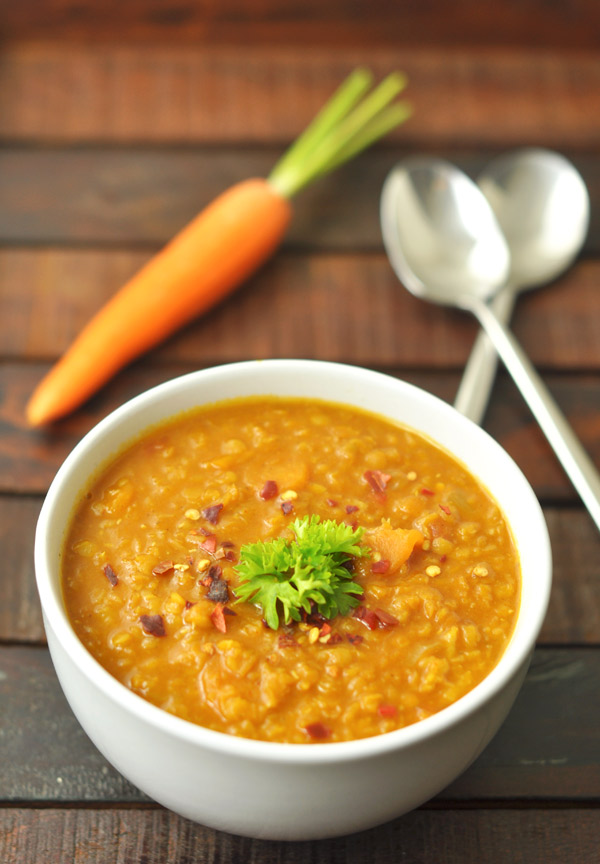 This lentil soup ticks all the boxes. It's packed full of flavour, nutritious and comforting. It requires a few staple ingredients, no fancy cooking methods and delivers a meal that you'll want to eat over and over again. This is one of my go to meals and is perfect for both lunch and dinner.
I know I've mentioned my love for lentils before but how could you not love these little round jewels that taste wonderful and nourish your body.
One of the beauties of lentils is that you can pair them with so many different flavour bases. The key to delicious tasting lentils is lots of spices and herbs!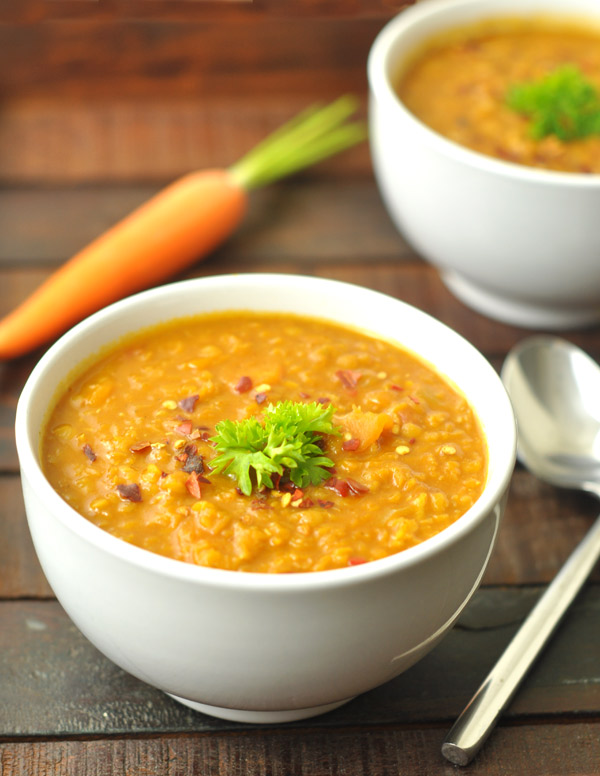 Red Lentil & Coconut Soup
Ingredients
2 cups of red lentils, rinsed until water runs clear
1 white onion, diced
3 cloves garlic, minced
2 carrots, peeled and chopped
1 chilli, finely chopped
1 tablespoon fresh ginger, minced
1 400g can diced tomatoes
3 tablespoons cumin
2 tablespoons coriander
1 tablespoon paprika
¼ cup tomato paste
½ cup coconut milk
8 cups vegetable stock
Directions
Add onion, garlic, ginger, chilli and carrot to a large pot with a little oil and fry for around 10 minutes
Add cumin, coriander and paprika and mix well to combine
Add stock and lentils to the pot and bring to boil. Simmer for approximately 10 minutes
Add the coconut milk, tomato paste and diced tomatoes and simmer for a further 20 minutes