A perfect afternoon snack to give you a burst of energy. Wonderfully sweet and absolutely delicious. Four ingredients and so simple to make.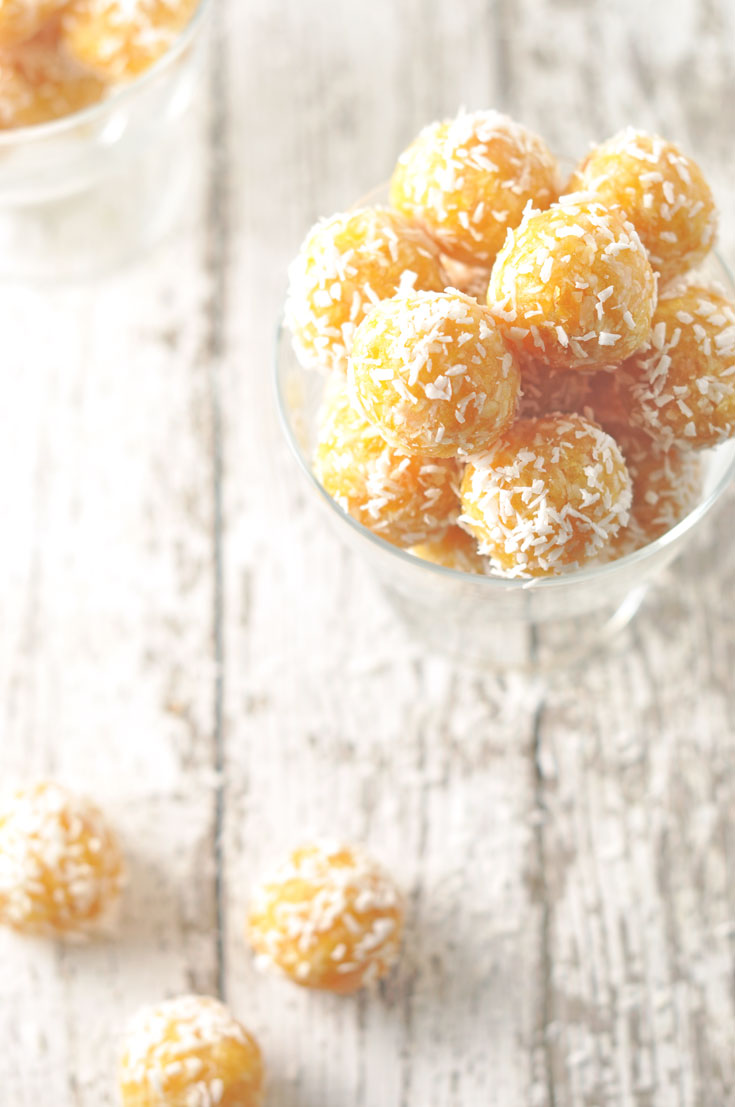 This recipe is a recreation of one of my favourite after school treats when I was growing up. Apricots and coconut pair so well together and the macadamia nuts add an extra element of creaminess and flavour.
Macadamia nuts are native to Australia and they also happen to be quite expensive. If you didn't want to fork out the money for macadamia nuts, especially if making them regularly, they would work well with cashews or blanched almonds. Apparently macadamia trees can take seven to ten years to produce nuts. We had a beautiful macadamia tree in the backyard of my childhood home but I don't remember us getting many nuts from it.
It's getting cold here in London but I'm flying out to Australia next week for three weeks! The thought of warm weather has got me thinking about summer recipes and although apricots are a summer fruit, this recipe uses dried apricots so you can make them whenever you fancy.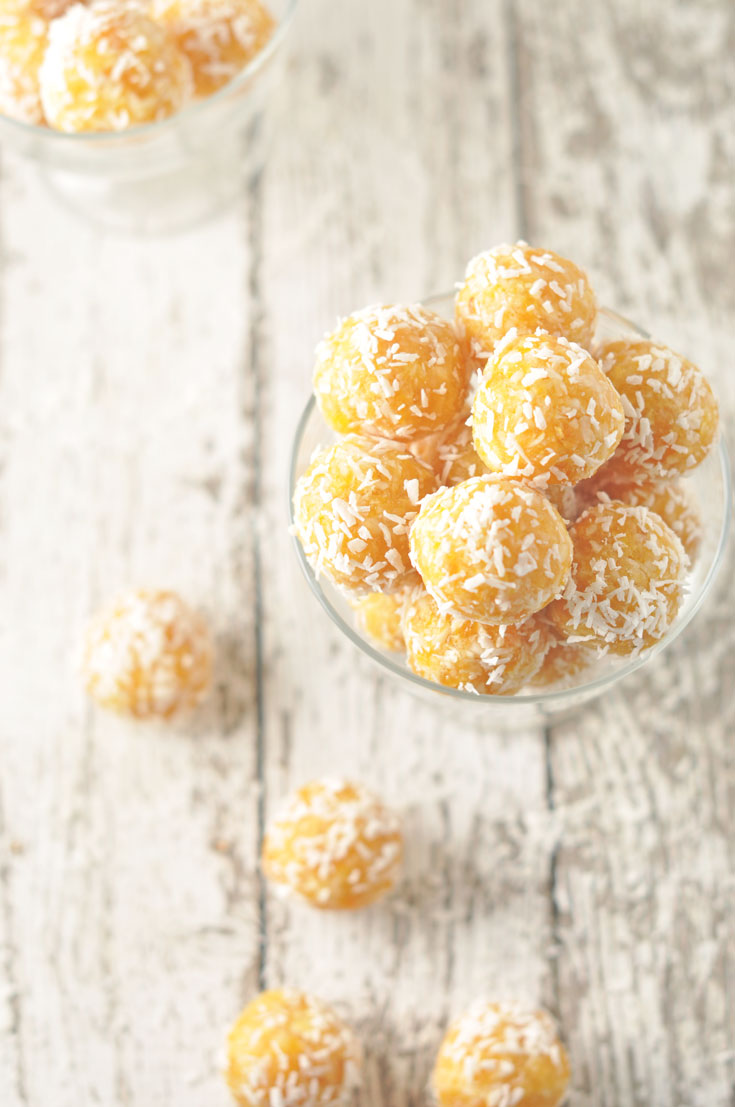 If you can get into the habit of making bliss balls every couple of weeks, you'll always have a healthy and most of all delicious snack waiting for you. Here are a couple of my other bliss ball recipes if you are looking for some variety. Coconut Almond Bliss Balls & Peanut Butter Oat Energy Balls. They couldn't be simpler to make and literally have four ingredients. The apricot makes them perfectly sweet and gives a much needed burst of energy on those days when you need it most. Best of all you won't have a sugar crash after eating these. These would also be wonderful to pop in your children's lunch box. It tastes like a treat and it nourishes and keeps your body happy and healthy.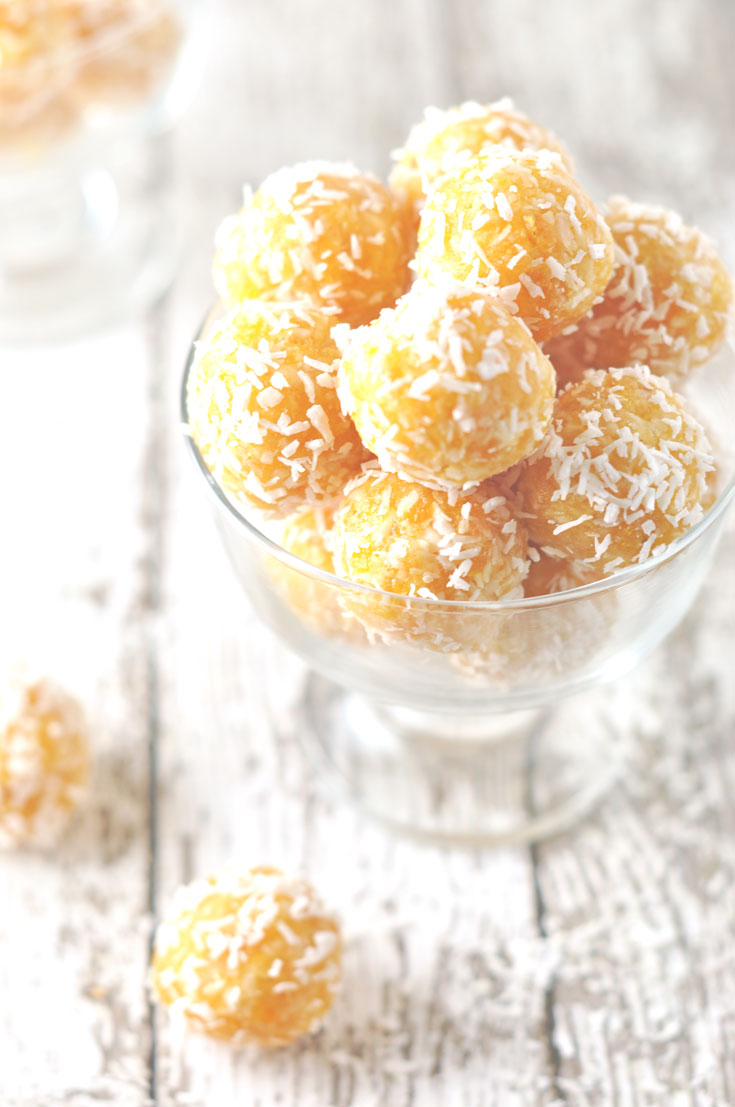 Apricot & Coconut Bliss Balls
Ingredients
1 cup macadamia nuts
1.5 cups dried apricots
1 cup desiccated coconut
¼ cup almond meal
Directions
Add macadamia nuts and apricots to a food processer and blend until broken down into small pieces
Add coconut and almond meal and blend until well combined.
Put mixture in fridge for at least 30 minutes
Roll into tablespoon sized balls. Add desiccated coconut to a bowl and dip balls into coconut.
Store bliss balls in the freezer in an airtight containerr. I like to eat them straight from the freezer but they are delicious defrosted as well.