A baked falafel made with sweet potato and fresh herbs. It's crispy on the outside, slightly sweet and cooked to perfection. Add to a pita and you have the perfect meal.

Falafel is great to make in advance and keep in the fridge for a quick and healthy lunch. Falafel is traditionally deep fried but there really isn't any need for that cooking method and once you make these I know you'll agree with me. Not only is baking them a quick and easy option but it's much better for your body.
I have another falafel recipe that is just as wonderful but the great thing about this is it includes sweet potato, which adds an element of sweetness.
So long as you have a food processor you don't need anything special to make them and it only takes around ten minutes. Once you have your mixture ready, you scoop them into small balls and bake in the oven.
If you're someone that generally doesn't feel satisfied after eating only a salad, or you are transitioning to a more plant based diet, falafel is a great addition. These have both chickpeas and sweet potato which are filling and full of protein.
My favourite way to eat these is in a pita with tahini, lemon juice and salad. So good!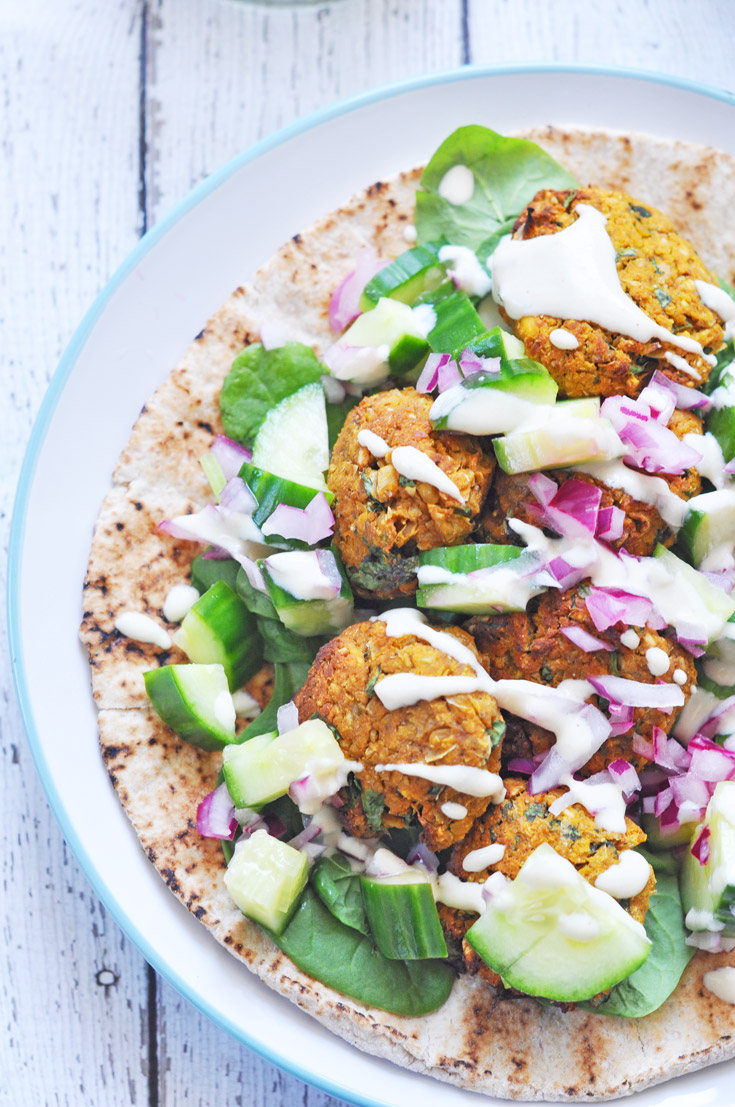 Sweet Potato Falafel
Ingredients
1 400g can chickpeas, rinsed very well under cold water
1 clove garlic
1 large sweet potato, already cooked (it can be baked or steamed)
¼ cup fresh parsley, finely chopped
⅓ cup fresh coriander, finely chopped
1 teaspoon ground cumin
1 teaspoon ground coriander
Pinch of cayenne pepper
Salt + pepper, to taste
Directions
Pre heat oven to 180 degrees C or 356 degrees F.
Add garlic to the food processor and pulse for a few seconds.
Add remaining ingredients and pulse until everything is well combined.
Line a tray with baking paper
With a spoon scoop falafel mixture into small balls and place on the tray
Bake for 30 minutes or until crispy on the outside